Imatge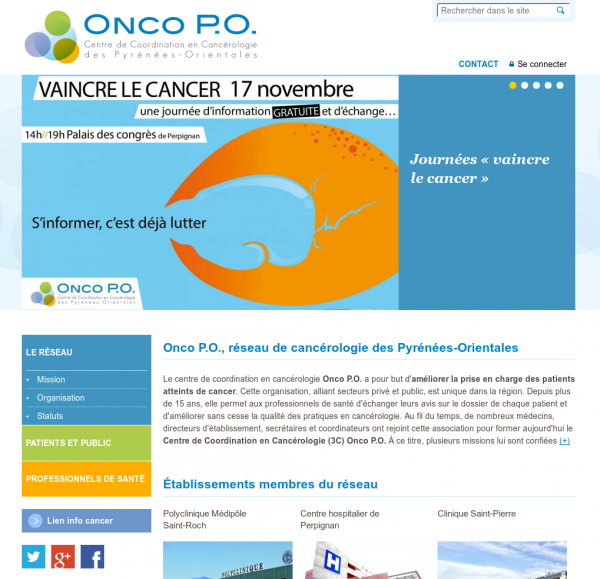 Onco P.O. website [fr] serves three main purposes:
introduce Onco P.O. to public at large as well as general practitioners, and encourage initial contact;
give some information about oncology;
offer health workers a space where they can:

organize pluridisciplinary oncology meetings. They can be displayed on a calendar, which health workers can download onto their PC o mobile device as an iCalendar file. Administrators get a brief survey of people who will attend, and can communicate with them by email through the interface.
share oncology good practices corpuses as well as inside information.
We created this website with the Drupal content management system (CMS). It is totally dynamic, and the members of Onco P.O. can easily update its content by themselves. Res Telae offers a web hosting service, along with daily backups and software upgrades.
Diane Delom took care of the site webdesign.